Our favorite forum
Our blogging friends

Tuesday, October 14, 2008
This picture is for my mom. She bought the girls their Christmas Dresses and Coats and here is a pic of the girls trying on the coats to see if they fit.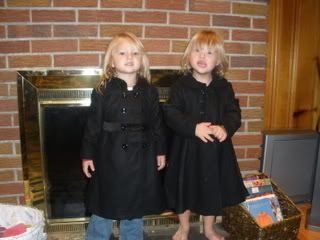 Here is a picture of Megan today. She had class pictures. Doesn't she look cute?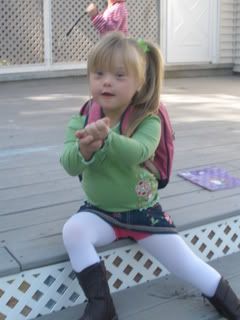 Here are the girls at their new dance class. We are trying something new its a long story. This is Sophia one of the girls best friends and Josh, Sophia's brother(their mom and I went to HS together).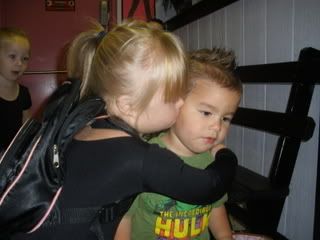 Here is a picture of Olivia dressed for school today.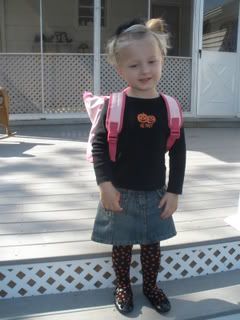 Hence me being able to sit and type this out during the day.
Happy Down Syndrome Awareness Month to all.