Our favorite forum
Our blogging friends

Tuesday, September 11, 2007
So we have been preparing for days. Going here to get tap shoes, going there to get leotards and stockings. And today is the day, today we start dance class with Ms. Sharon. I am just so excited. Megan is about to start her first independent activity and I know she is ready. She loves everything and anything to do with music and dance. I have been waiting for this day since I was a young girl. I so badly wanted to join dance in High School with a friend but my mom and dad worked and I was unable to get to the classes. So my dream will come true for Megan.
I did dance when I was her age and I still have the pictures I will have to go dig them out at nap time. At recital I was dressed as a Lion and we did the song "I am a shy lion" and my teacher was Ms. Jan (I was 3 and 4 but still remember).
Just wanted to share with you the morning we had of "preparing".
She still has to go to school but we, I mean "I" was too excited and had to have her try everything on...I even have her hair ready. Enjoy the pics and I will update again after the actual class, lol.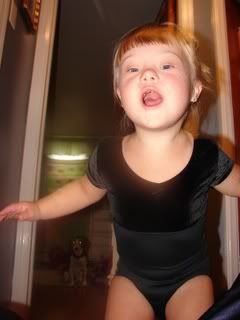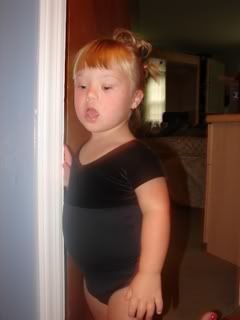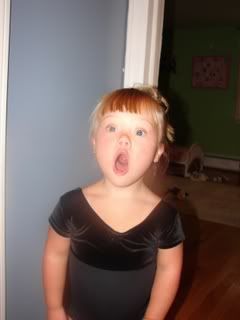 The Hair Do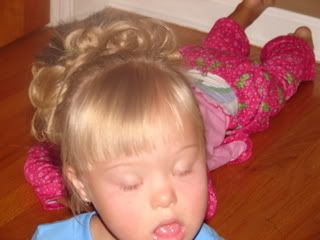 The Back Pack
The Video