Our favorite forum
Our blogging friends

Tuesday, September 4, 2007
So we have evolved since my last post about eye glasses. We went from the rinky dink little red one's to maroon designer frames. Not such a good investment though as she has already broken them...lol (got them back this morning)
My little Megan is definitely a Designer Babe!
Check her out!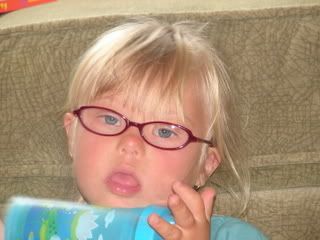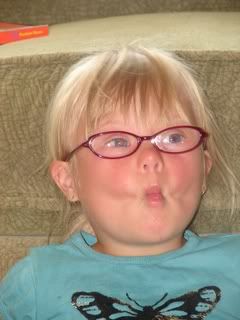 Joey my boy started his 5th grade year at his elementary school. He is getting so big and is just the light of my life. He makes me smile from ear to ear everyday!
Here is our annual driveway pics before the bus came. My sister came by and actually got me in a picture which is a rarity since I am always taking them.
Megan and Olivia put on their tap shoes for the event.