Our favorite forum
Our blogging friends

Friday, December 14, 2007
I had to take a picture of my door for all to see how wonderful it is to have your house adorned with real life angels. This is my favorite part of Christmas when I get to open up these beautiful Christmas Cards. Today I got a total of 12 Christmas Cards in the mail and it put the biggest smile on my face.
This post is also going to serve another purpose. My friend Melissa over at
Banana Migraine
is doing a Holiday Traditions Festival so bloggers can show off their Christmas decorations. So below please enjoy my sad Christmas tree (we bought it at the end of last year and didn't see it on display but we only paid $15 for it at Lowes) and my Manger (we do not put baby Jesus there until late Christmas Eve, my Mantel w/ every Christmas w/ Santa pictures and my new wreath Megan made me at school. Decorating the mantel is my favorite every year. I love hanging the stockings and remembering each Christmas by looking at how my kids have grown from Christmas past.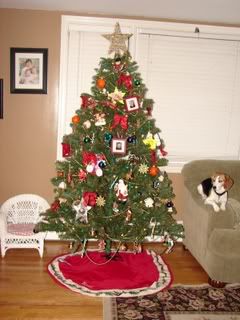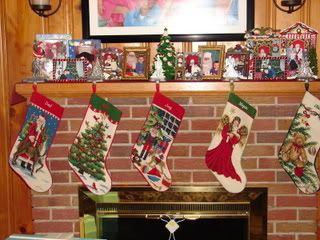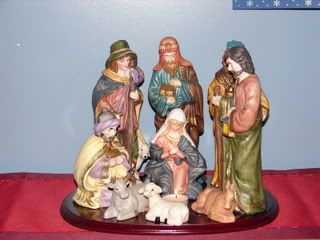 And this is our outside decorations