Our favorite forum
Our blogging friends

Sunday, December 9, 2007
I was gonna get the walk-in kitchen for the girls but I didn't want it sitting in the middle of the playroom taking up a bunch of room. I wanted something to push up against the wall, so after seeing very small kitchens I didn't like too much I ordered this: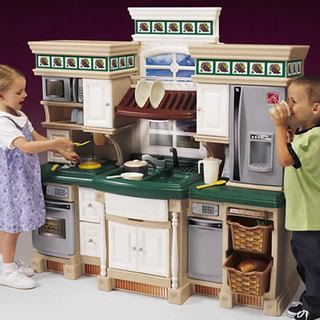 I am so excited for them to see it and play! Christmas is not to far away!
15 days and counting!!!!
What BIG gift did you buy for your little ones?